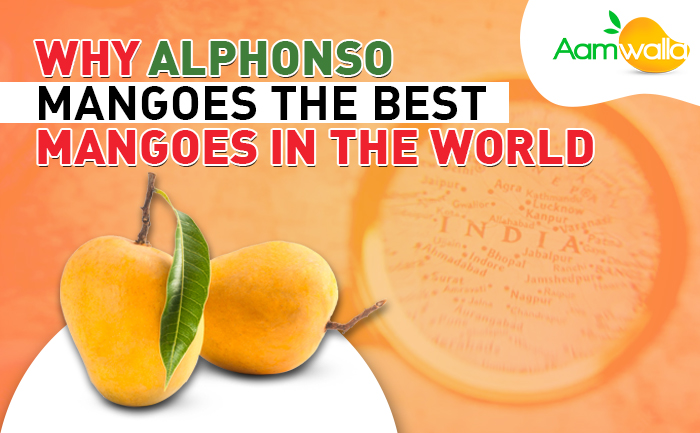 Why Alphonso Mangoes the best mangoes in the World?
Many people all around the world love and enjoy Alphonso's mangoes. They are also known as "hapus" and the "king of mangoes." These mangoes are named after Alfonso de Albuquerque, a Portuguese viceroy who sailed to India, captured Goa, and established the Portuguese empire in Asia.
Alphonso mangoes are found in two varieties, one in the Ratnagiri district of Maharashtra and the other in Devgad (west coast of India). Both types are delightful and have their distinct flavor. We'll further discuss why Alphonso mangoes are the best Mangoes in the world.
What makes Alphonso "King of Mango"?
When it comes to the factors that made Alphonso the king of mangoes, there are a few that stand out. The characteristics of an alphonso mango are unique and healthy. So, let's have a look at the specific factors that make Alphonso mangoes "the king of mangoes."
Unique color, taste, and texture
The cult flavor and the beautiful color of the Alphonso Mango make it different from others. When these mangoes ripen, the outer layer turns a bright yellow with an orange hue, similar to a sunrise in the morning from the top. Alphonso mangoes have a lively and sweet flavor. The flavor of these mangoes is also a blend of other fruits, including apricot, melon, peach, and honey.
The expensive delicacy & international demand
Alphonso mangoes are extremely popular and are the most widely sold mangoes in the world. Alphonso mangoes account for around 86.5 percent of total exported mangoes.
Indeed, when US President George Bush visited India for the first time in 2006, he was served Alphonso mangoes, and after tasting them, he declared that they were the greatest mangoes he had ever experienced.
Another example occurred in 2007 when the US made a contract to India to sell these Alphonso mangoes in return for Harley Davidson motorcycles. These are various examples of the worldwide obsession and popularity of Alphonso mangoes.
Geographical Advantage
Another factor for these mangoes being crowned the best mangoes is their geographical advantage since they are grown along the coast and on volcanic soil.
These are safeguarded by their own GI (geographical indicator) tag and, as a result, have the best flavor and taste of any mango. Alphonso mangoes require special attention and treatment, much like a monarch, which is why it is referred to as the "King of Mangoes."