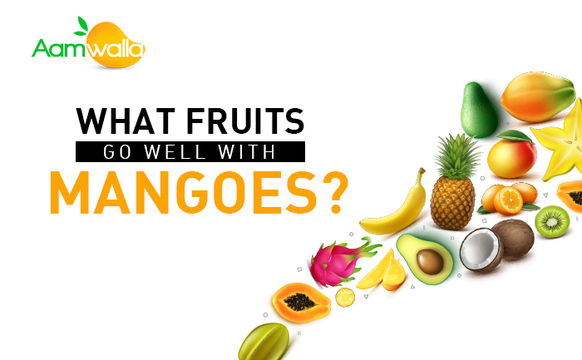 Mango Juice: Check Out Fruits That Go Well With Mango Juice
King of fruits, Mangoes are luscious, pulpy, and aromatic. These tropical fruits are hailed as super fruits for their nutritional composition. Mangoes are filling as well as a powerhouse of vitamin C, beta carotene, potassium, iron, and other crucial nutrients. Consuming mango doesn't only nurture us but also helps in fighting infections ensuring our overall well-being. These exotic fruits are refreshing and can instantly boost our energy levels. You must have heard about fruits that can be dangerous when combined with mangoes. Well, here are a few interesting fruits that you can consume alongside mangoes rather with mango juice and make your summer dishes tastier. Banana, Raspberry, Papaya and others are on the list.
What Fruits Go Well With Mango Juice?
1. Banana
Mango and Banana pairing is classic. The smoothie or juice made with these two fruits can be super nutritious. You can combine these two fruits and eat at a time or simply blend them into a glass of juice. Although, both the fruits are different in taste, they form a better combination. This juice gives us instant energy, health conjugation and helps in maintaining our weight. Bananas are richer in vitamin B6, they are richer in potassium and magnesium. On the other side, Mangoes are abundant in Vitamin A and C.
2. Raspberries 
Raspberry evokes sensations of tart and sweetness. The combination Raspberry and Mango are worth trying. Raspberry brings out the extra sweetness of Mangoes. The juice is heavenly refreshing when consumed chilled. Raspberry is abundant in potassium, omega-3 fatty acids, dietary fiber, and other crucial nutrients. Raspberries can also help in preventing stroke and heart disease. On the other side, the enzymes in mangoes help in breaking down protein content in the body. The nutritional composition of mango fruit aids the digestion system and also prevents us from heat strokes.
3. Peaches
Fresh peaches are known for benefiting us with much-needed antioxidants. When combined with mangoes, they make delicious juice that one must give a try. Mangoes and peaches, both are seasonal fruits and are available during summers. Mangoes with the richness of copper, vitamin C, vitamin A, folate make the perfect pairing with peaches that are abundant with potassium, fluoride, and iron.
4. Papaya
Both the tropical fruits, Mango and Papaya are heavy and filling. Although it's a unique combination, it tastes great together. Mangoes are great fruits to stimulate the emptying of the digestive system. On the other side, papayas work oppositely. Both the fruits are abundant in Vitamin C. And these juices are best for the summers.
5. Strawberries
Mangoes and strawberries are made to be together. They make a perfect smoothie for the summers being abundant in Vitamin-C, folate, antioxidants, fiber, and potassium. Strawberries have 47 % less calories than mangoes. Strawberry that is sweet, mildly acid, and bracingly sour, its taste perfectly highlights the sweetness of Mango.
AamWalla is one of the leading suppliers of Alphonso (Hapus) mangoes. This Alphonso e-commerce domain delivers farm-fresh mangoes for reasonable price tags. You can easily order great quality mangoes from AamWalla.com.
For more such updates, stay hooked on this space.