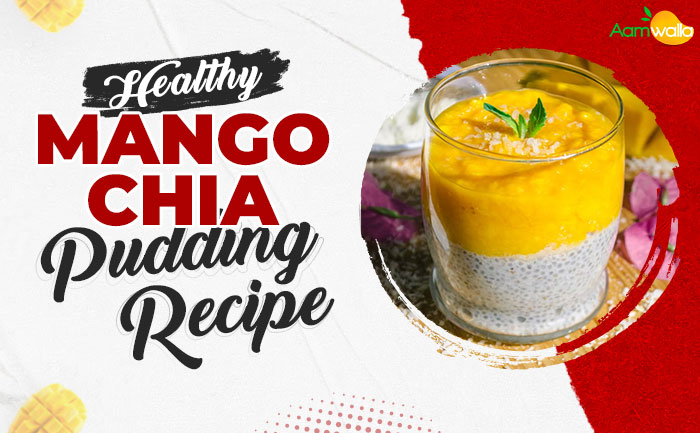 Healthy Mango Chia Pudding Recipe
Anyone who follows a paleo diet will find chia seeds to be an exceptional blessing. These amazing tiny seeds are not only packed with protein, fiber, and omega-3 fatty acids but they can also be used to produce a variety of delightful, paleo-friendly chia seed pudding recipes. You may have this delicious mango chia pudding at any time of the day, whether as a nutritious breakfast alternative, a snack during the day, or a sweet dessert after dinner. It just takes ten minutes to mix the ingredients, and then it has to chill for an hour before you can enjoy this delectable chia pudding.
Pudding may still be enjoyed as a snack thanks to these little seeds but without the excessive quantity of processed ingredients that are bad for your health.
Combined with just one cup of full-fat coconut milk and two cups of pureed mango, it creates a snack choice that resembles jelly pudding in terms of texture but is healthier for you.
Are chia seeds healthy?
Many people believe that chia seeds are a superior food with multiple health advantages. When mixed with coconut milk, they form a wonderfully nutritious and delightful thick gel-like texture. Chia pudding will provide you with energy because it's packed with protein, fiber, omega-3 fatty acids, calcium, iron, and antioxidants. Comparatively, you'll feel a lot better than eating a regular pudding, which would result in a regular sugar crash.
To top it off, the mangoes used in this specific recipe have a delightful flavor that hits the perfect blend of sweet and tart. Not quite the same as unwinding on a tropical beach, this tropical fruit may still work wonders for you with the high vitamin C, fiber, and antioxidant content it possesses.
Once you experience this lusciously creamy mango chia seed pudding, you'll be fascinated with the way it tastes. With the delightful tropical taste of mangoes with the fantastic health benefits offered by chia seeds, this delicious pudding in your breakfast will leave you feeling refreshed and prepared to take on the day. Even your children will like it as a delicious alternative to the typical sweets that are filled with sugar and other unhealthy ingredients.
Must Read: Top Health Benefits Of Eating Mangoes- The King Of Fruits
How to make a healthy mango chia pudding recipe?
Ingredients
1 cup full-fat coconut milk
3 tbsp chia seeds
2 cups chopped mango
2 tbsp pure maple syrup
For decoration (optional)
Toasted unsweetened coconut flakes
Directions
In a jar, mix coconut milk, chia seeds, and 1 tablespoon of honey.
Cover and refrigerate for an hour.
In a blender, combine mango and 1 tablespoon of honey and blend until smooth.
Layer chia pudding and pureed mango evenly among 4 small glasses.
Garnish with coconut flake (if using) and serve.