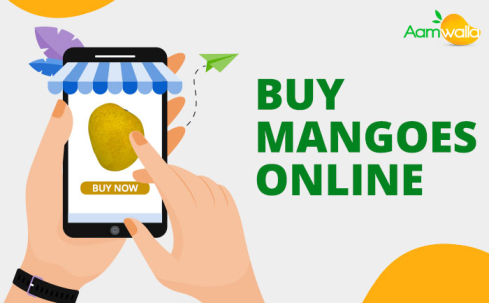 How To Buy Top Quality Mangoes Online?
Mangoes, the word rings a lot of emotions and that's because the fruit has made a special place in the hearts of people across the globe. From its vibrant colours, enchanting aroma, and blissful taste, mango boasts of everything that an ideal fruit should have. No wonder it's known as the king of fruits. Mangoes have long been a part of different traditions and cultures and have made their way into some of the most delectable delicacies. Naturally, buying such a valued fruit requires skill and an eye for detail as one bad unit can ruin an entire experience. In the past, it was relatively simple to buy mangoes, one just needed to head to the market, get to their trusted vendor and then, choose the fruit by identifying the right one through its size, aroma, and colour. However, with the rapidly changing lifestyles, going to the market has become a task in its own right. Online shopping has replaced the exercise of visiting the market. Quite understandably, this has also lead to a surge in online shopping for mangoes. People can now buy mangoes online by ordering them from the comfort of their homes. There are a lot of varieties of mangoes that are available online like Devgad mangoes, Ratnagiri mangoes, badam, kesar and many others. But, the question arises as to how can one effectively order the mangoes online?
Well, to buy mangoes online is not really different from buying them from a marketplace. Both require visiting a trusted place that gives value for money.
Authentic Mango Sellers
Your aim should be searching an online store for mangoes that sell authentic products and don't cheat its customers. There are a lot of dubious sites in the vast eternity of the internet that may take your hard-earned money and give you rotten fruits in return. What's worse is that they may come across as charming to the buyer through different offers that they put up. You can look for the seller's authenticity via the reviews that other users have given. It gives a fair idea to you in order to figure out if the seller is any good and if they live up to their promises and your expectation.
Secure Payment Gateway
The second and the most important thing to look for while you order mangoes online is to check if their payment gateways are secure and encrypted. A secure payment gateway validates an online seller's financial dealings and tells you that it's a safe place to transact your money with. You can get an idea about the quality of mangoes online through the seller's product description.
Customer Reviews
Customers can come in handy if the mango seller is authentic and has secure payment. If the positive reviews outweigh the negative ones, it's safe to assume that the seller provides quality mangoes online with timely delivery despite sans few human errors that may pop up during the course of shipping. Then, you may proceed with choosing the variety of mangoes that you want to feast upon (Alphonso mangoes, Langda, Badami, Kesar etc.), select the quantity and place your after entering your address contact details and making the payment through the channel of your choice. It's simple, easy, and saves you from a lot of trouble.
Where to buy quality mango?
To get the finest quality of Alphonso mangoes, you can always visit aamwalla.com and choose from a wide range of fresh organic Alphonso mangoes from Devgad.