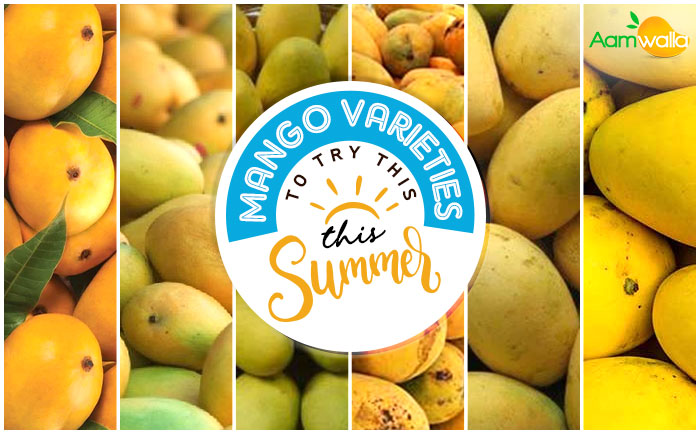 Top mango varieties to try out this summer
Summer is here and has brought with it one of the most loved and popular fruits of India: Mangoes. Everyone is looking forward to savouring the sweetness of the delicious treat. Who can resist a bite into its juicy flesh and savour the sweetness of the King of Fruits.
Mangoes can be eaten one their own or whipped in mouth-watering milkshakes, ice-creams and more. There are over 1000 varieties of mangoes, each with its unique taste, texture, and personality. But the best are the Alphonso's.
Top varieties of mangoes found in India to try out this summer
Alphonso
This variety of mangoes are the bests of best in sweetness with a firm flesh and heavenly aroma. The fruit was named after Afonso de Albuquerque, and is one of the most consumed varieties of mangoes in India and overseas too. Alphonso's of Ratnagiri and Devgad region of Maharashtra are the most popular varieties.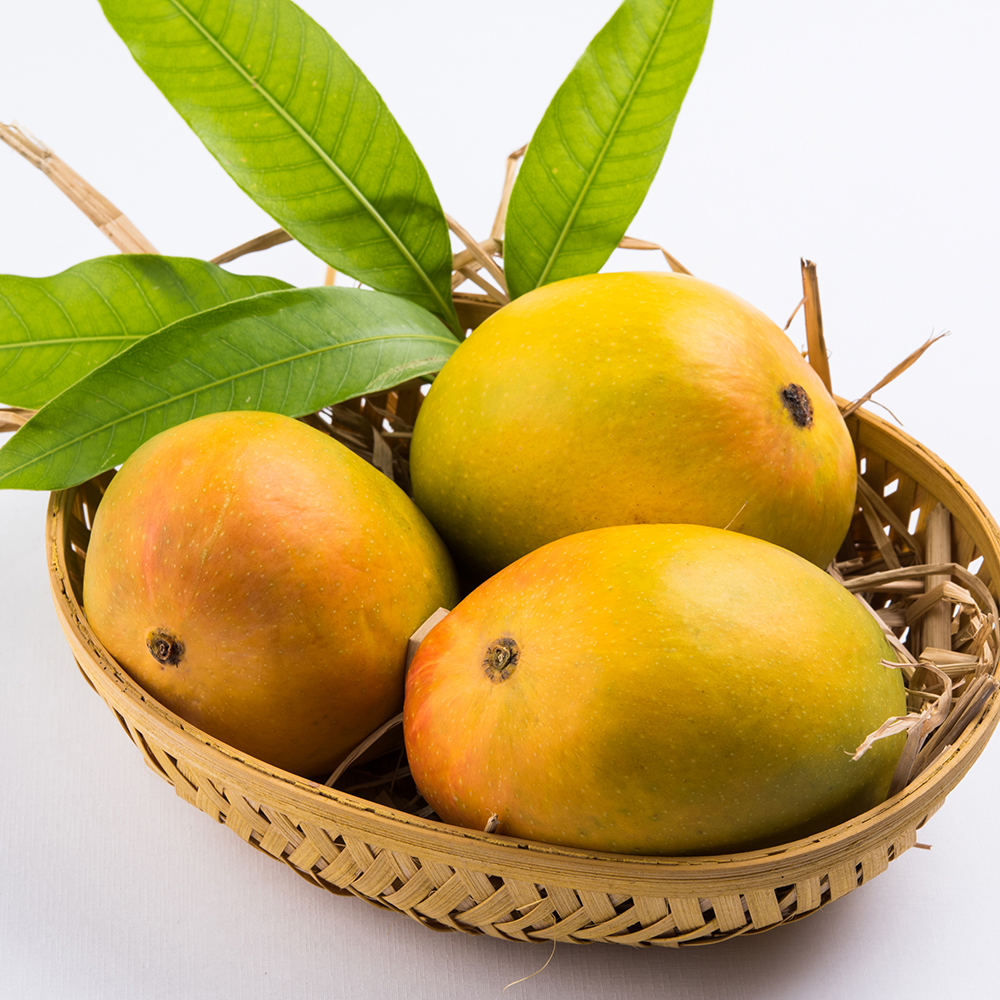 Kesar
Kesar mangoes are believed to have originated in Junagadh in Gujarat. They are named after their unique saffron colour and distinct sweetness. It is considered to be Queen of mangoes and are widely used in making shrikhand, aamras and more.
Dasheri
Dasheri mangoes are cultivated in Lucknow and its adjoining areas. They are easily distinguishable from the other mangoes due to their green skins and sweet taste. This royal mango from the Land of Nawabs has a huge fan following.


Chausa
This variety of mango is found in the Hardoi region of Uttar Pradesh. They are the sucking variety and famous for their bright yellow colour and aroma.
Badami
Also known as the Karnataka Alphonso for its sweet taste and thick pulp. They grow in Northern Karnataka and are usually available from May to July.
Langra
Varanasi is famous for its Langra variety and is known for its lemon yellow skin and its high level of natural sugars strong aroma and thin skin. As per local lore this variety of mango was first grown by a farmer who was disabled (limp) hence the name Langra came into being. It is very popular in West Bengal, Haryana, Bihar and Uttar Pradesh.
Totapuri
This mango is easily identified due to its tip that is shaped like a parrot's beak. It is tangy to taste with a thick skin and is mostly used for pickles and juices. The Totapuri variety is widely found in Karnataka, Telangana and Tamil Nadu.
There are many more varieties of mangoes each comes with a unique shape and taste. They are equally popular in their regions. But the Alphonso mangoes from Ratnagiri and Devgad is the best of them all. We love Alphonso mangoes as it's easy to fall in love with the king of fruits a little more with each new bite.
In the present era of online shopping one can even order the Alphonso's online. There are many online sites selling the King of Fruits. But Aamwalla mangoes are slightly above the others in sweetness, aroma and size. We specialise in farm fresh export quality mangoes. A dozen of our small sized mangoes (Upto 200 Gms Each) cost around ₹1,599.00. A dozen of Medium Size Alphonso Mangoes (200-235 gms) costs ₹1,999.00 and the big size Alphonso Mangoes (240gms-275gms each) costs around ₹2,299.00.
We at Aamwalla are proud to say that our Alphonso mangoes will leave an imprint on your mind and you will not be able to resist its fine taste and aroma.